Thanks so much for taking the time to learn a little bit about me! My name is Emily. I have a BA in music education and a Master's in counseling. I'm pretty sure I hit the jackpot when it comes to spouses. My husband is incredibly kind to me and loves to goof around. We spend most of our time outside of work talking, watching soccer, and spending time with friends.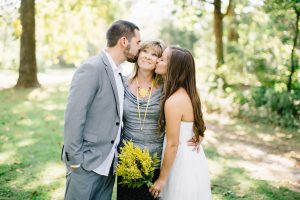 My Journey as a Music Teacher
Since this blog is dedicated to helping elementary music teachers navigate the stressful and often emotional world of teaching, I thought it might be helpful if I shared a bit of my personal journey and some of the struggles I have experienced over the years.
I began teaching after 5 years of undergraduate classes in music education. I'll never forget calling one of my friends a week before I started and asking her "So, what in the world are we supposed to teach these kids?" I was terrified to start my job and completely unprepared. During my five years in college, I only had ONE course in elementary music education. The rest were courses in composition, theory, conducting, and so on. Sound familiar to anyone out there?? But I was certified to teach at the elementary level, and that was the job I got.
On top of having little training and no lesson plans, I was teaching at a school with quite a few severe behavior problems. I barely made it through some of my classes (and often had to call for assistance with out-of-control kids) and was the last teacher to leave the building nearly every night. Most of my Sunday nights were spent in tears as I dreaded the week to come. On top of that, the professional environment in my school was rough, to say the least. My principal didn't seem too fond of me, and my best friends were the janitors.
Wow, I hope I haven't depressed you too much! I included all of that so you can know that there is hope. Over the course of the next five years, my life at school (and at home) changed dramatically. I plan on writing some specific blog posts about the things I did to better my work-life, but I'll include a few here too. For one, I learned that sometimes, the people around us treat us in ways that reflect their own hearts, not ours. Three years into my teaching career, my administration and most of the teaching staff left. I went from being an outcast to being named teacher of the month and having my new principle tell me that I was "amazing!" I learned that I shouldn't have let the negative professional environment into my heart as much as I had early on. I learned to start saying "no" (in a polite way of course). "No, I will not add two extra programs to my schedule this year." "No, I will not put pressure on myself to have programs that look like they're straight off Broadway!" I also began to change my daily goals and started focusing on loving and forming relationships with my students first and foremost. (And I did truly fall in love with my students. Honestly, I would have adopted so many of them if I could have :)) And of course, after three years of late nights, I had lesson plans for the entire year, a simplified version of my district's MASSIVE curriculum, and assessments and rubrics to prove that there was actually some data behind my grades!
Oh and there was one other thing that added to the peace I feel today. I got saved. I'm sorry if you're someone who cringes every time you hear the word "religion" or "Jesus" (I used to be just like you), but I would be lying if I didn't include this part. One night at the peak of my sadness and stress, I said the prayer that I thought I would never say, and I told Jesus He could enter into my heart. I felt a peace afterwards that shocked me, and I could not deny that something real had happened that night. I am a full-time blogger and TPT author now, but I know that I could handle any school because of my relationship with God.
As you read through the articles in this blog, I hope you will find specific strategies and heart-felt advice to help you navigate wherever you are in your teaching career and in life.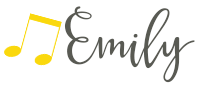 Save
Save
Save
Save
Save
Save